Hi there! I'm Guillem, the mastermind behind Decibelics Pedalboutique, a one-man-show pedal company based in Barcelona. I make hand-wired mini-footprint pedals with a focus on using N.O.S. and through-hole components, breaking away from the typical low-quality perception of mini pedals made by overseas companies or big manufacturers who use outsourced SMD components. My main goal is to bring the boutique touch to the mini pedal market, proving that the small size does not hinder the use of high-quality, rare components and meticulous craftsmanship.
You can reach me via email. Due to a busy schedule, please allow me 2-3 days for a response. To avoid emails going to your junk folder, add my email address to your contacts. Thank you!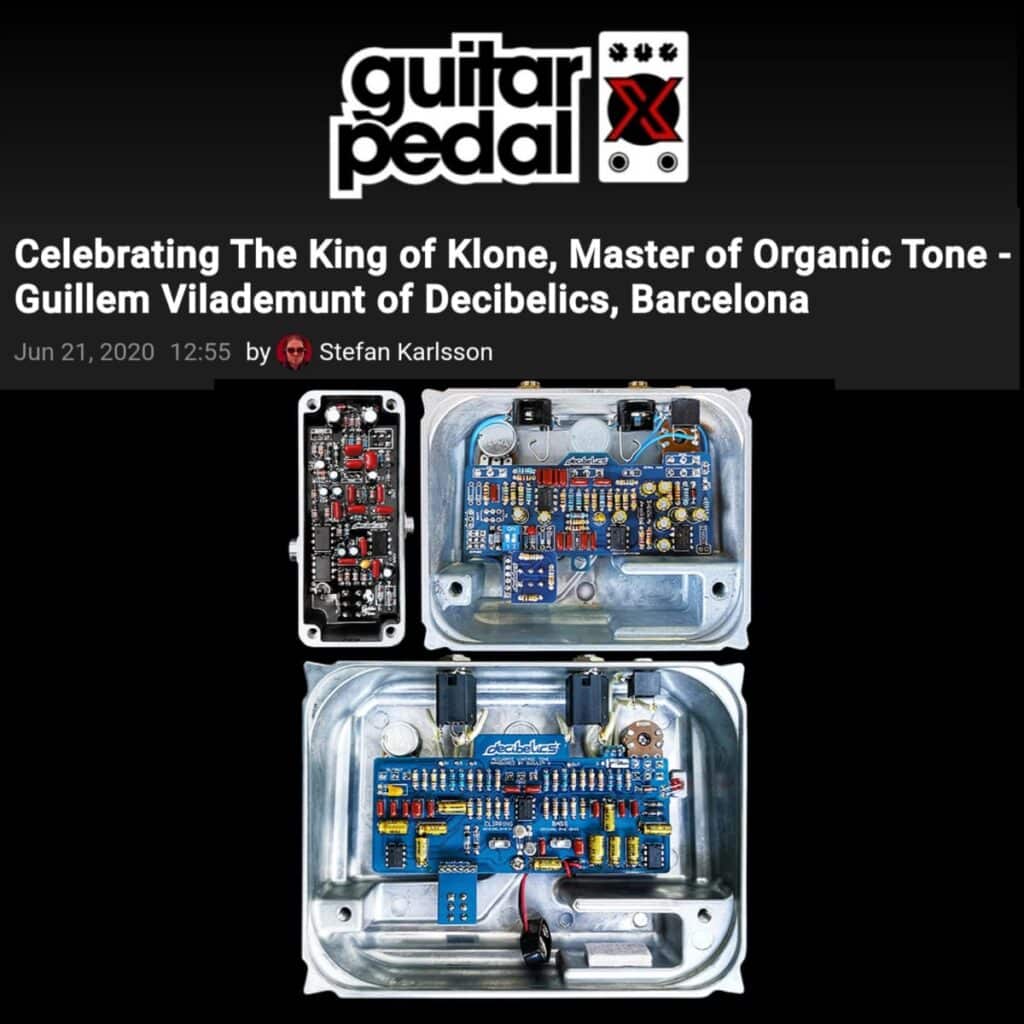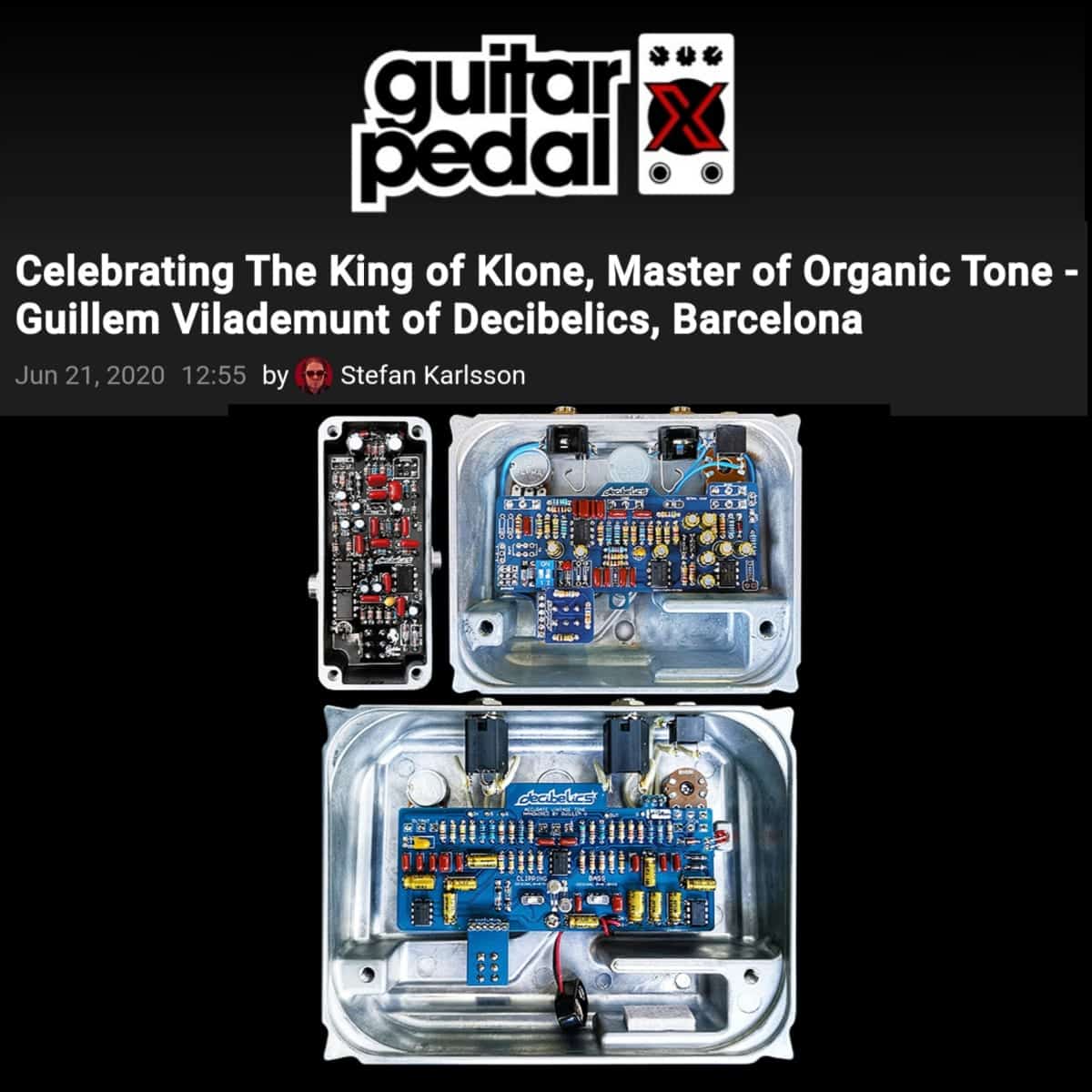 SPECIAL APPEARANCE ON THE WORLD'S BEST PEDAL BLOG!
No words can describe how I felt when I saw this fantastic article on guitarpedalx.com about me and my Klones! Big, big thanks to Stefan Karlsson, the pedal guru, for this awesome shout-out. I'm honored!
Read the article here: LINK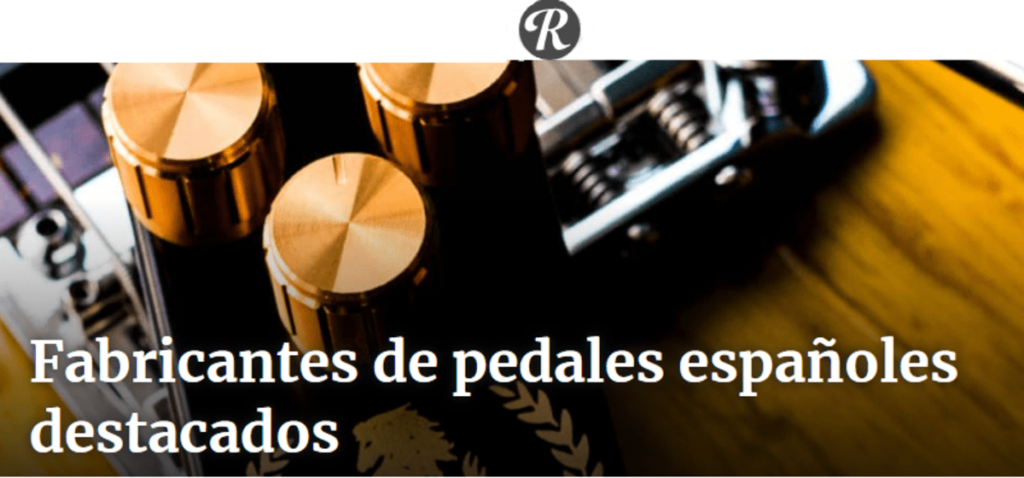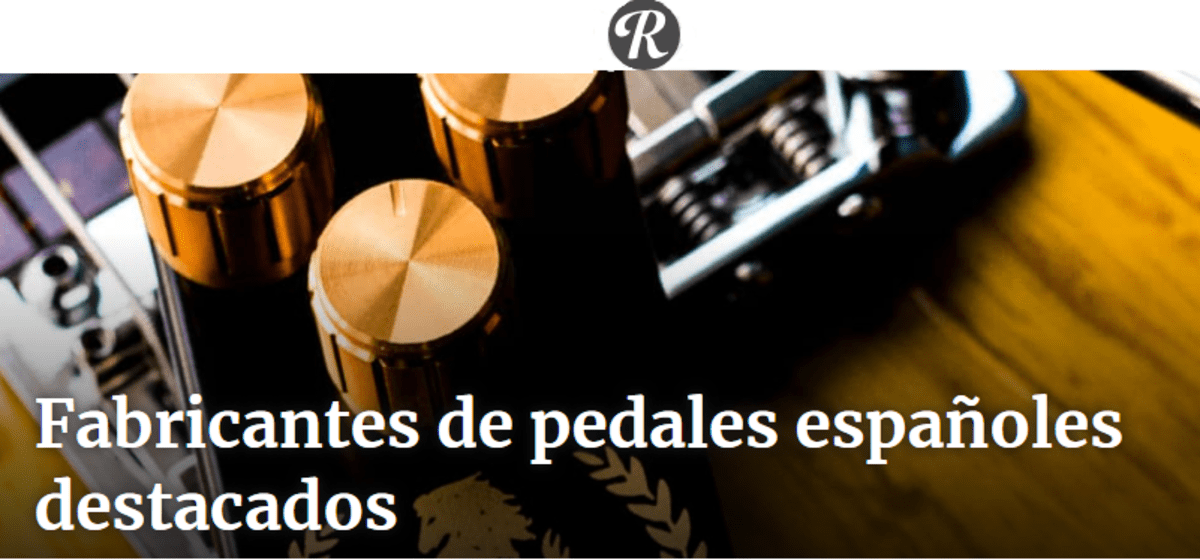 'PROMINENT PEDAL BUILDERS IN SPAIN'
In 2018, we appeared in this article in the Spanish edition of Reverb.com