Due to the amount of orders and a long wait list, I won't be doing any XP100 No-SMD mod until further notice – Apologies for any inconvenience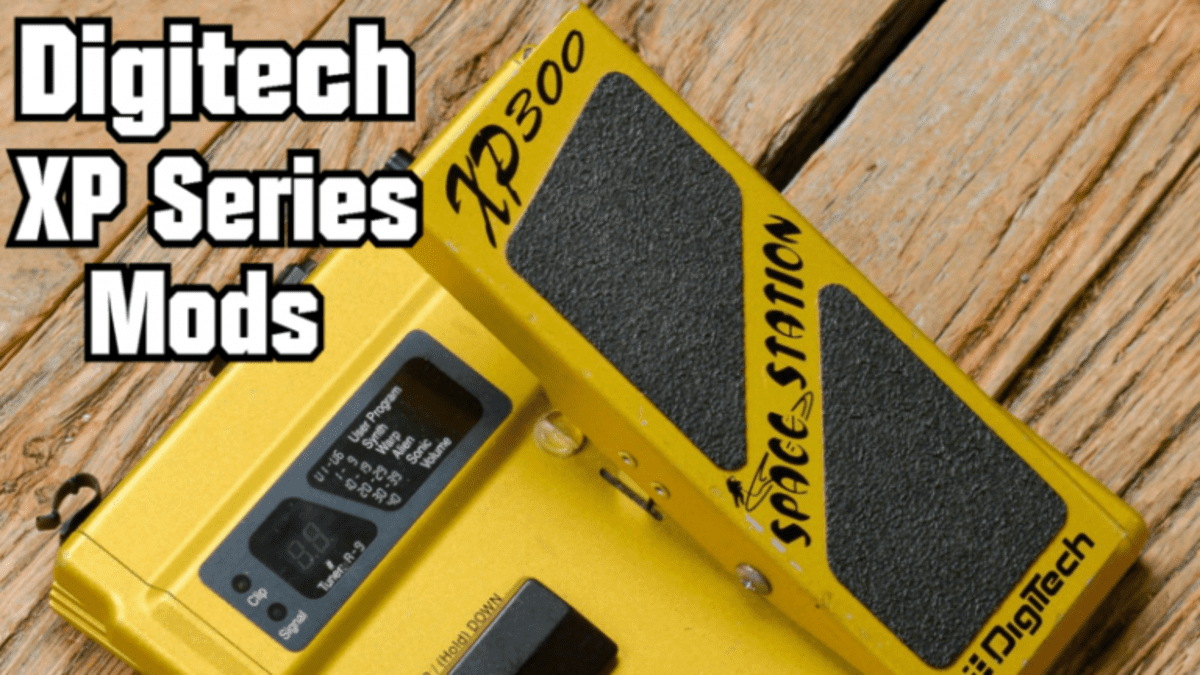 CONVERTING YOUR DIGITECH XP100, XP200 OR XP400 INTO A DIGITECH SPACE STATION
Back in the 90's, Digitech developed a series of expression pedal based effects, called the XP Series or XPression Series. There was a total of four: the XP-100 Whammy/Wah, the XP-200 Modulator, the XP-300 Space Station, and the XP-400 Reverberator. Each pedal in the Xpression series had an extensive amount of different and unique sounds to choose from, but above and beyond the most unique and most sonically out there of the series was the Space Station. The Space Station has become incredibly rare and expensive, however, there are other means of having your very own Space Station. All of the pedals in the XP Series can be 100% sonically converted into an XP-300.
Either if you want to mod your own, or have it modded, you are in the right place.
DECIBELICS DIGITECH XP SERIES PRICE LIST
MOD YOUR OWN
XP300 Space Station programmed eprom chip €15
XP100, XP200 or XP400 programmed eprom chip €15
4 Eprom Chip Bundle (XP100/200/300/400) €50
3 Eprom Chip Bundle €40
XP300 Conversion Kit for XP100 NO-SMD €35
Optional: Pre-wired XP100/XP300 Switch €15
XP300 Conversion Kit for XP100 SMD €30
XP300 Conversion Kit for XP200 / XP400 €30
SEND IT TO ME (*Read below)
Your XP100 NO-SMD to Space Station (MONO) conversion €80
Your XP100 NO-SMD to Space Station (STEREO) conversion €85
Option: External Switch to choose b/t XP100 and XP300 €25
Your XP100 SMD to XP300 MONO conversion €65
Your XP100 SMD to XP300 STEREO conversion €70
Your XP200 to XP300 conversion €60
Your XP400 to XP300 conversion €55
International shipping cost for Eproms and kits: €12 (Up to 5 eproms/kits) – Standard shipping via Post
Express shipping available upon request
Return shipping costs for modded pedals depend on weight and destination country. If you want to send me your XP to mod, let me know package weight & measurements and shipping address so I can give you the cost of return shipping.
---
*NON-EU customers sending your Pedal or PCB to mod, please note: Starting July 1st, 2021, EU customs charges 21% tax and a fee for any package that enters the EU. This tax cost is based on the customs value price written on the package. I will get the customs invoice when receiving the package and the cost will be added to the cost of the mod. This does NOT affect return shipping costs.
I recommend sending the PCB alone, instead of the entire pedal, whenever possible. Sending the PCB alone reduces shipping costs significantly. Check the video below for an easy tutorial on how to remove the PCB from the pedal using only a screwdriver and a soldering iron.
Mod cost, customs costs (if applicable), and return shipping costs will be charged through PayPal after the mod is completed and the pedal/PCB is ready to ship back.
---
Once an 
XP
 is converted to Space Station, it accepts any of the Eproms in the series (
XP100
, XP200, XP300, XP400). An external switch is not possible (Except for the 
XP100
 NoSMD), but you can change between versions just by swapping the Eprom.
The XP200, XP300, and XP400 are Stereo. The 
XP100
 is Mono, it can be modded to Stereo, although the 
XP100
 program will still sound in Mono. The XP200, XP300, and XP400 Eproms will sound in Stereo in a modded 
XP100
 pedal.
.
---
The Stereo/Mono conversion mod has been made possible through the published work, "CONVERTING THE DIGITECH XP" (2012-2015), by Govmnt_Lacky, and digi2t, as well as all information published at the diystompboxes.com forum
FOR ORDERING A KIT OR MODDING YOUR PEDAL: guillem @ decibelics.com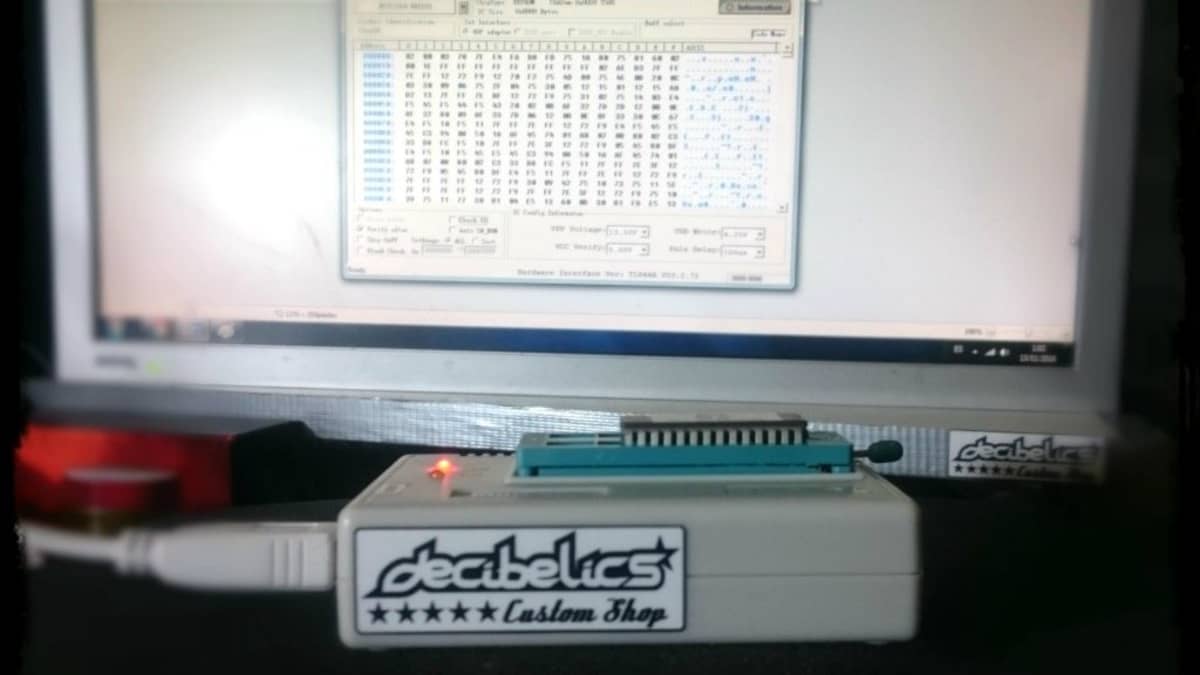 Programming is done in-house
Learn how to remove the board on your XP to save on shipping costs!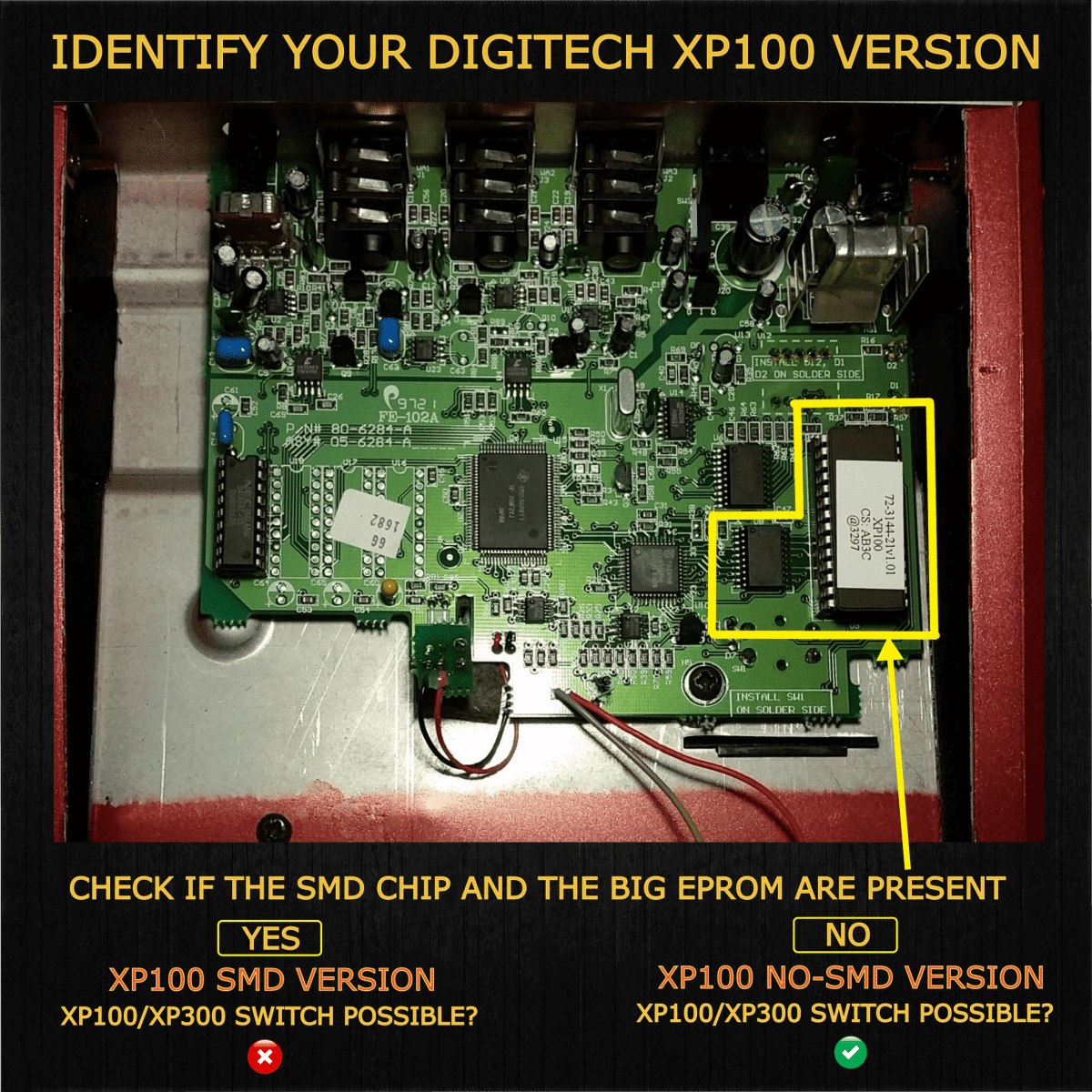 DIGITECH XP400 MODDED INTO XP300 SPACE STATION
 I bought it in 2015 from a small store in Spain that had it on a shelf at their backshop since early 2000's. It was brand new! One day I posted an advertise at an spanish guitar forum looking for some used XP Series, and someone told me about that store in Galicia that had an xp400 unsold years ago. I phoned them and asked if they still had that xp. They didn't remember and had to search at their backshop. They called me back later that day and told me they had two of them. It was a nice day! I don't know the reason why they had them unsold for years, but both came without the original power adapter so I suppose that they were probably used to cover some power adapter warranty on other previously sold units. Or maybe because they were quite pricey back in the day. Who knows!
DIGITECH XP200 MODDED INTO SPACE STATION
Marek from the UK wanted a Space Station. He asked me if I could mod one of the XP Series for him if he bought one of them eventually, so I said "Sure". He found an XP200 Modulator for cheap on eBay Germany and asked the seller to send the pedal directly to my adress, that way Marek saved himself one shipment. The pedal was in extremely good shape, like new! I modded it in no time and shipped it to his Cambridge adress. He was blown away with the sounds he got from this blue box!
"Thanks a lot for an awesome deal and great communication! That was my best ever internet deal experience!" Marek, UK